Best Sellers

Ballyhoo Rigs

We offer a variety of Ballyhoo Rigs in various sizes and leader types.

7/0 Hooks with our 1/2 ounce hair and mylar witches in various colors with a nose spring, chin weight & 100 lb. mono
8/0 Hooks with our 1 ounce hair and mylar witches in various colors with a nose spring, chin weight & either 130 lb. mono or #9 wire.
Custom Rigging upon request<
BWC LOGO HOODIES & HATS
Gildan 50/0 Cotton/poly blend Hoodies
Richardson 112 Trucker Hats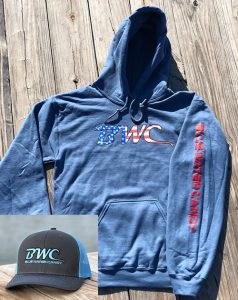 Kings & Spanish Skirts

Ribbon Fish/Dredge Skirts

Use our Ribbonfish Skirts to add color and shimmer when you make your own rigs, you won't be disappointed!  They also make great skirts for your dredges.  We use a wide cut of pearlescent bling material cut to 6 1/2 inches long and place it on a lightweight head.

Best Sellers

Ballyhoo Rigs

We offer a variety of Ballyhoo Rigs in various sizes and leader types.

7/0 Hooks with our 1/2 ounce hair and mylar witches in various colors with a nose spring, chin weight & 100 lb. mono
8/0 Hooks with our 1 ounce hair and mylar witches in various colors with a nose spring, chin weight & either 130 lb. mono or #9 wire.
Custom Rigging upon request<
BWC is a awesome company with a excellent staff. They stand behind their products. I HIGHLY recommend using their products! I just got off the phone with a guy there and he was a pleasure to work with and very knowledgeable about the product!
Over the top customer service..great company wouldn't take my business any where else!
Some of the best lures in the business from flounder to wahoo BWC is the way to go. My favorite is the mini jags. Keep doing what your doing and I'll keep buying them.